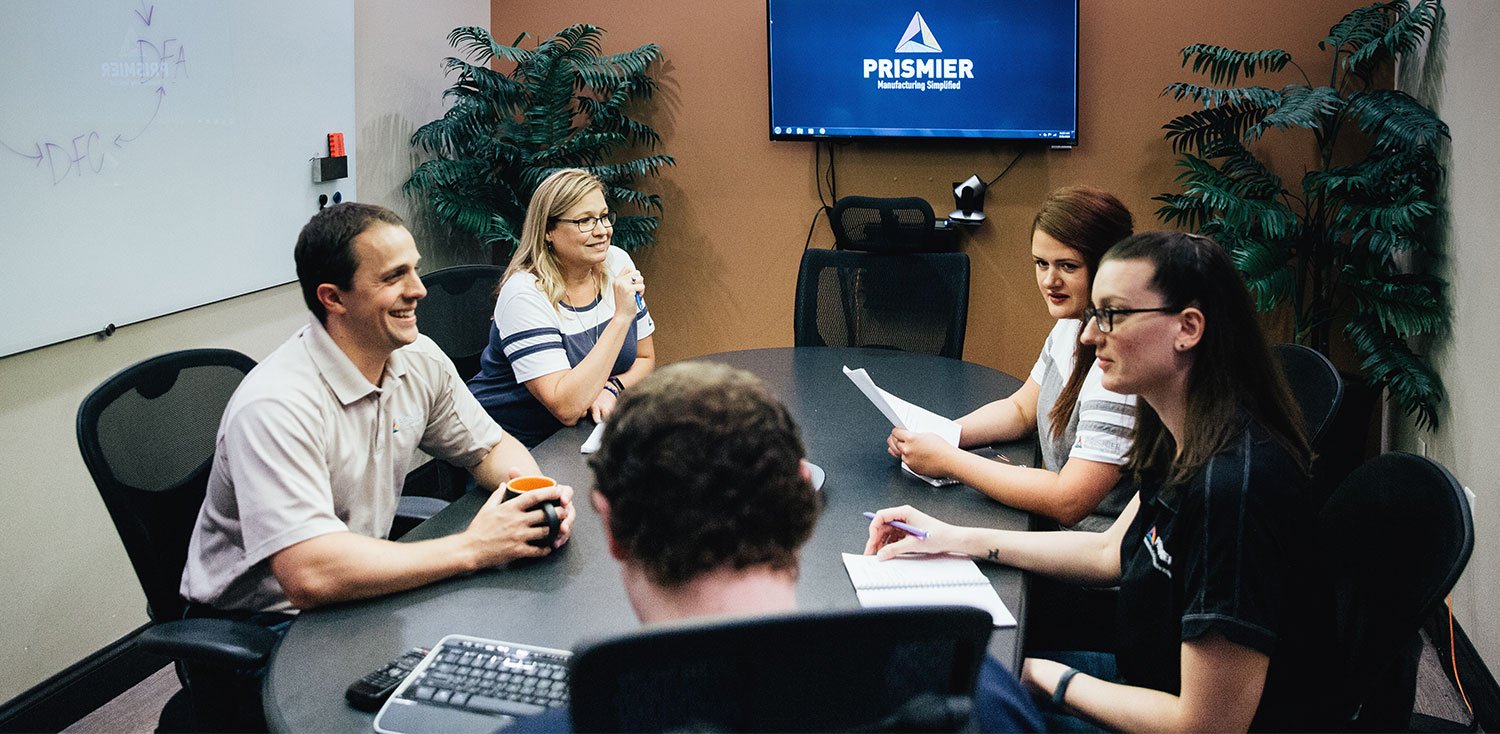 Need custom metal or plastic parts on demand? You've found the right partner. From prototypes to production to finishing, assembly, packaging, and warehousing, we do it all—and we do it fast. Our approach is not complicated, but it has yet to be duplicated.
Some of the largest companies around the world turn to us when they need affordable, custom-made parts on a tight schedule. And it's not just because we're fun to work with. It's because we have defined manufacturing simplified.
We disrupt business as usual
At Prismier, we like to say we're not your father's job shop. We eliminated the business-as-usual hurdles— long lead times, outdated techniques, inflexible processes, unreliable quality—to focus our entire operation on you: your needs, your specifications, your budget, and your time.
Our Vision
To make manufacturing simplified.
Our Mission
We make high-quality, custom metal and plastic parts, fast and simple for our customers.
Our proven approach makes your life easier
Tired of having to chase down every last detail of your project? With Prismier, you don't have to. We offer solutions for every step of your journey. Our expertise with design optimization helps you save money and time. And as early adopters, we are constantly evaluating new methods, technology, and equipment to better serve you. Tying it all together are our four guarantees:
SPEED
We deliver on some of the shortest lead times in the industry so you don't need to scramble.
KNOWLEDGE
We combine extensive experience with skilled ingenuity, so you can explore innovative design with less risk.
RELATIONSHIPS
A customer-focused culture is all about relationships. We look to build long term customers and it shows with each interaction.
FLEXIBILITY
Need an unusual design, need it fast, need it assembled and packaged? We line up the resources to support you every step of the way.
Be nice.
Own it.
Appreciate ya.
Grow on.
We foster a culture of innovation
Lots of companies say they are customer-focused; we live it. It shows in our rapid turnaround, our quality of production, and the relationships we build. It fuels our drive to tackle your design challenges and devise budget- and time-saving solutions. It is the definition of our corporate culture.
A customer-focused culture isn't built on employee perks—although we offer lots of bells and whistles. We start by hiring enterprising individuals and investing in their development. We foster engagement by having fun and communicating regularly. We use proven tools like Traction to set goals and manage accountability. And at the root of our culture are four core values that our employees own.
Our global operations support your 24/7 business cycle
When you serve customers around the globe, you need an international presence. Our headquarters near Chicago, Illinois, put us in the heartland of the U.S. But our manu-facturing centers in Mexico and China provide us with the flexibility to support your 24/7 business cycle in terms of schedule, budget, production, and shipping.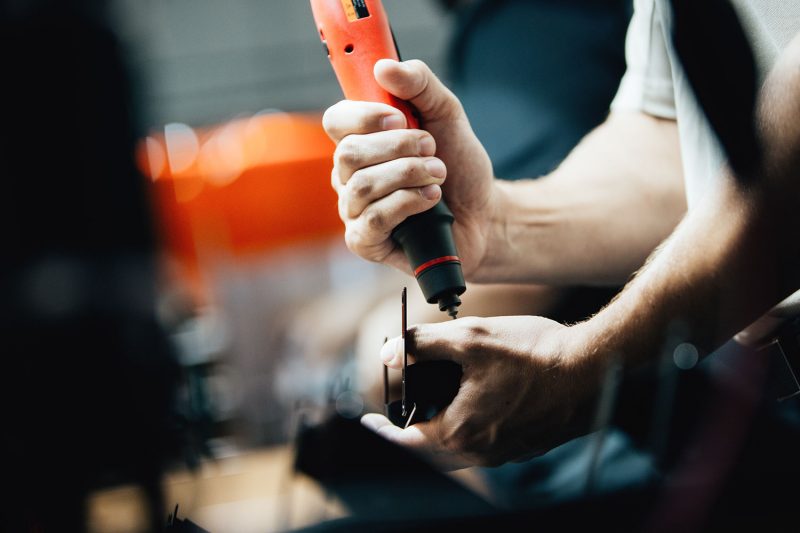 We are constantly raising the bar
Prismier was founded in January 2004 with the intention of shaking up conventional thinking in the manufacturing world. Even as we have expanded our operations around the globe, that spirit continues to drive us. Every member of our leadership team is dedicated to challenging the status quo in an unceasing bid to improve how we serve our customers.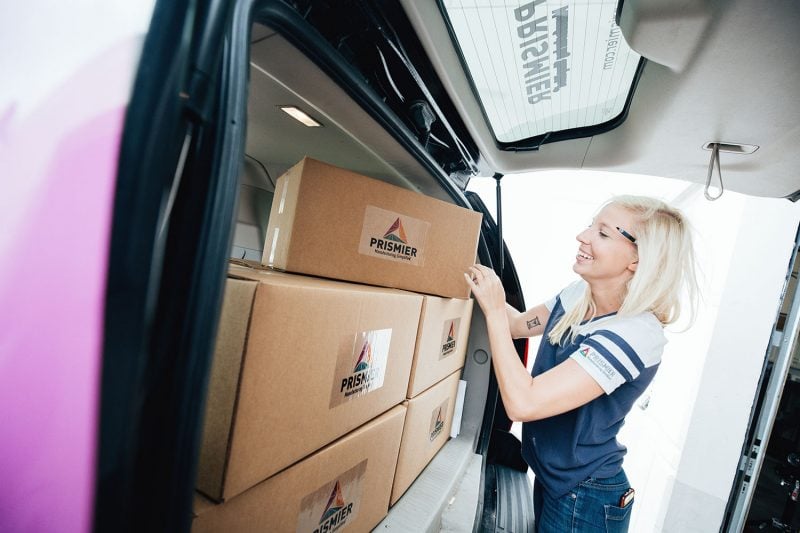 Meet the leadership team that has fuelled Prismier's consistent growth for over 15 years.
Dave Low
Cofounder and Vice President of Operations
Dave's fascination with systems and processes probably started with his exposure to antiques at any early age. His parent's admiration for the quality, durability and ceaseless functionality of well-manufactured products led them to open their own antiques shop where Dave's imagination was able to run wild. After acquiring a degree in engineering, Dave received a plethora of opportunities that ran the gamut from managing teams on the development of flagship products for Fortune 500 companies to being the first hire and lead engineer for a successful startup. Since partnering with Mike to found Prismier, Dave has been the dominant force behind the implementation of the systems and processes that have enabled Prismier to constantly be on the forefront of offering new services and technologies.
Mike Tummillo
Cofounder and Vice President of Sales and Marketing
Mike is the culmination of what happens when someone is born into a sheet metal family, in a city surrounded by steel mills, and then is given a formal business education. With his unique exposure to the business of manufacturing at an early age, it's no wonder that Mike saw the progressive future of the industry and the opportunity for a company like Prismier to flourish. Much like Prismier brings the ideas of engineers to life, Prismier is Mike's vision brought to life. In addition to being a founding partner of Prismier, Mike has also led the Sales and Marketing teams to consistent performance increases and substantial year over year growth. Evidence of Mike's inherent knowledge of sheet metal processes is found in the calls we receive from some of our original customers who still look to Mike for input on future projects.
Jennifer Nelson
Controller
Since starting at Prismier 5 years ago Jennifer has been a catalyst for Prismier's continuous growth. She skilfully employs her vast experience controlling finances in many different business sectors to help Prismier create the financial space needed to expand. Jennifer's ability to go beyond the numbers and manage mutually beneficial partnerships with both clients and suppliers has been a key asset in cultivating the long term relationships on which Prismier thrives. Her influence can be felt throughout the company, from providing insight on high level initiatives to organizing company events like the monthly lunch outing for the women of Prismier.
Allen Tsai
Senior Director of Project Management and Engineering
For over half a decade Allen has been a tectonic force in closing the distance between Prismier's American based headquarters and overseas operations. His experience as an engineer and product manager, working in both the United States and China, provides the bridge for our production clients to easily transverse the turbulent waters of manufacturing away from home. Allen's ability to simplify every aspect of the overseas manufacturing process and his passion for engineering are key reasons so many companies choose to stay with Prismier from prototype to production.
Jason Sabala
Director of Quality
Jason Sabala is a highly accomplished manufacturing professional with over 30 years of experience in the industry. Paying his dues by working various jobs on the floor of a precision sheet metal company, he has earned the position of Director of Quality. With a deep commitment to quality, Jason has a proven track record of successfully implementing complete quality management systems and has a strong understanding of industry standards such as FAI, PPAP, AS9102, and In-Process Inspection, as well as Total Quality Management (TQM). Jason is a dyamnic leader, known for his ability to drive results and mentor his team to success. In his free time, Jason also serves as a varsity football coach, showcasing his skills as a great leader and mentor. With his extensive experience and unwavering dedication, Jason is poised to continue making a positive impact for Prismier and it's customers.
Jennifer Vai
People and Culture Manager
Jennifer applies her extensive human resources expertise and her passion for helping people to enhance our robust company culture, promote our core values, and support our ongoing growth. As a results-focused leader, she delivers on all aspects of HR management, including recruitment, retention, benefits administration, safety, compliance, and training to ensure that Prismier harnesses the full power of our most valuable assets – our people! Her dedication to empowering employees to realize their full potential is evident in her continuing focus on coaching, recognition, and development so that all Prismierians bring their best to their work. Jennifer also leads our Culture Club, planning amazing activities and volunteer opportunities that demonstrate her commitment to creating a fantastic employee experience for all Prismierians.
Join a company where your contributions will be valued
What makes Prismier stand out as an employer? It's not just the superior benefits we offer. It's the fact that we recognize the expertise each of our employees bring to the team. We invest in our employees' growth. And it's because we are a fun place to be. Sound good? Click here to learn more about open opportunities.