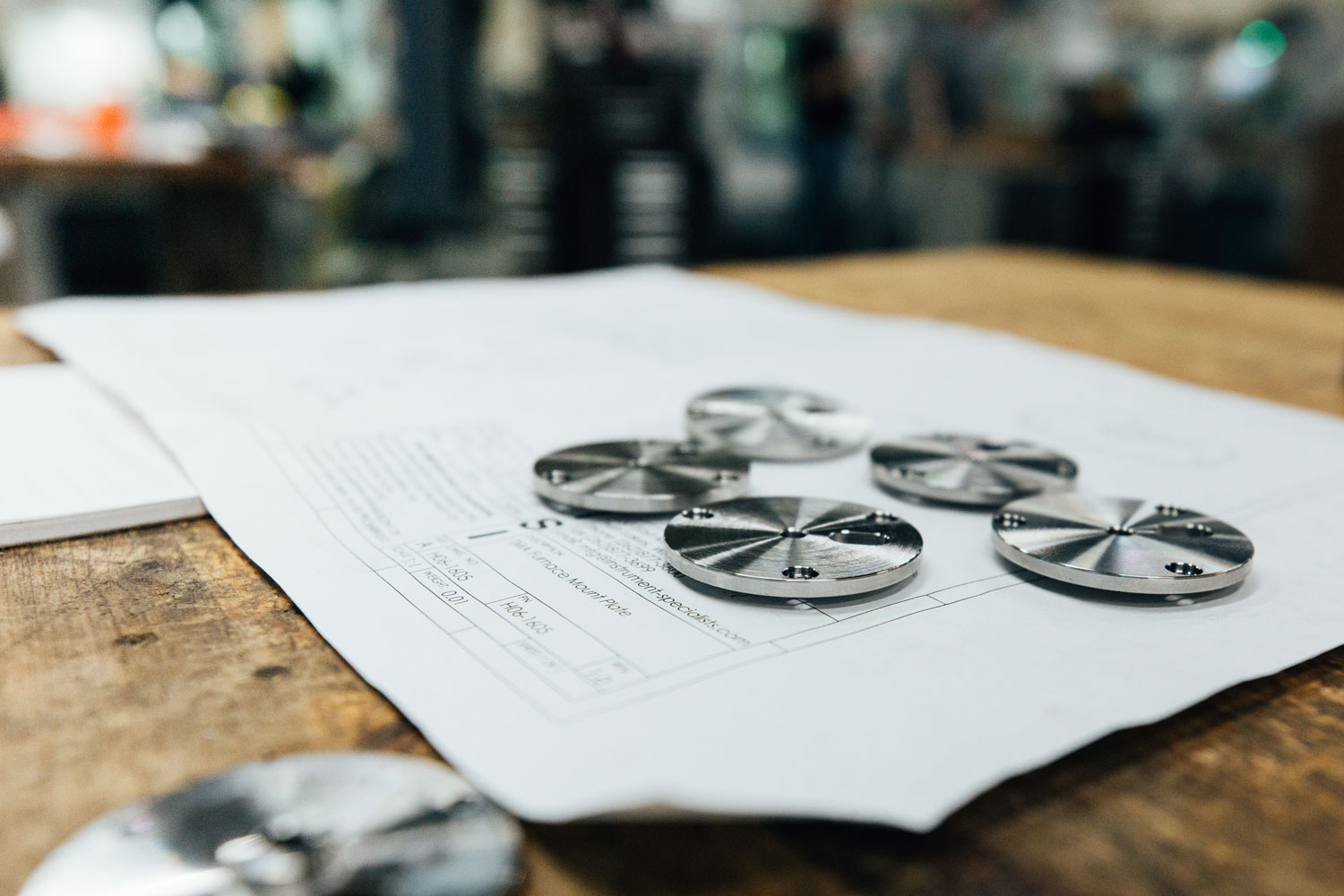 Conditions
Lead time
Standard lead time 2 – 3 weeks unless otherwise noted on the quote. If parts need to be expedited, please call us so we can discuss your critical needs. Prismier will be more than happy to facilitate your delivery.
Standard Terms
Production quote includes first article inspection (FAI) reports. Prototype quotes do not include FAI, but can be requested at time of order for an additional charge.
3D files to be supplied in STEP universal formats. If no 3D file is supplied, additional cost and delay will be incurred.
2D drawings to be supplied preferable in PDF format if available.
Price is subject to change upon final technical specifications.
This quote is in effect for 30 days, Material or outside services rendered are subject to change.
Stenographical and clerical errors are subject to correction.
Prismier will not be liable for delays due to shipping, customs clearance or worldwide holidays.
Prismier will not be liable for damage or loss of parts or tooling due to acts of war, natural disasters, or fire.
Standard packaging is included. Special packaging specification may incur additional costs.
Prismier reserves the right to impose a 2% late payment charge of invoiced value per each month past the payment due date.
The customer will be responsible for any unused material, which includes raw, whip, and finished goods.
Part cost is subject to material cost at time of order.
Lead time subject to material availability.
Shipping costs are no included.
Return / Refund Policy
A. If quotation is accepted, orders are not subject to cancellation, change, reduction in amount or suspension of deliveries, except with Prismier LLC's consent and upon terms which indemnify us against loss.
B. Claims for shortages, damage, or rejections must be made within 5 business days after receipt of goods.
C. At no time may product be returned without prior consent and an official return material authorization (RMA) number issued by Prismier LLC. In order to have a return processed, please contact customer service for an RMA number. For all returns call (630) 592-4515. Any merchandise returned without an RMA number will be sent directly back to the customer.
D. If customer identifies the product as out of specification, it will be reviewed by Prismier LLC and if agreed, the product will be replaced or corrected.
E. If unable to replace or repair a credit will be applied to the original outstanding invoice.
F. If the original invoice number has already been paid, we will apply the credit to the oldest outstanding invoice.
G. If there are no outstanding invoices, we will apply the credit to your account.
H. All claims for breakage, damage, and losses incurred during transportation should be made directly to the customer's transportation company or Prismier LLC (if using Prismier LLC's shipping carrier).
Design
Customers project scope preferable to be delivered to Prismier in written format upon or prior to project start.
Design pricing subject to change upon final review of the customers project scope.
Our engineering department, when requested, will serve customers in submitting suggestions concerning design and construction of parts and tooling and will recommend various grades of material, but will not assume any liability for the practicability of these design suggestions or material recommendations if adopted by the customer.
Privacy Policy
We request information from you on our order form. To buy from us, you must provide contact information (like name and shipping address) and financial information (like credit card number, expiration date). This information is used for billing purposes and to fill your orders. If we have trouble processing an order, we'll use this information to contact you.
This privacy notice discloses the privacy practices for https://prismier.com. This privacy notice applies solely to information collected by this web site. It will notify you of the following:
What personally identifiable information is collected from you through the web site, how it is used and with whom it may be shared.
What choices are available to you regarding the use of your data.
The security procedures in place to protect the misuse of your information. How you can correct any inaccuracies in the information.
Information Collection, Use, and Sharing.
We are the sole owners of the information collected on this site. We only have access to/collect information that you voluntarily give us via email or other direct contact from you. We will not sell or rent this information to anyone.
We will use your information to respond to you, regarding the reason you contacted us. We will not share your information with any third party outside of our organization, other than as necessary to fulfill your request, e.g. to ship an order.
Unless you ask us not to, we may contact you via email in the future to tell you about specials, new products or services, or changes to this privacy policy.
Your Access to and Control Over Information
You may opt out of any future contacts from us at any time. You can do the following at any time by contacting us via the email address or phone number given on our website:
See what data we have about you, if any.
Change/correct any data we have about you.
Have us delete any data we have about you.
Express any concern you have about our use of your data.
Security
We take precautions to protect your information. When you submit sensitive information via the website, your information is protected both online and offline.
Wherever we collect sensitive information (such as credit card data), that information is encrypted and transmitted to us in a secure way. You can verify this by looking for a closed lock icon at the bottom of your web browser, or looking for "https" at the beginning of the address of the web page.
While we use encryption to protect sensitive information transmitted online, we also protect your information offline. Only employees who need the information to perform a specific job (for example, billing or customer service) are granted access to personally identifiable information. The computers/servers in which we store personally identifiable information are kept in a secure environment.
If you feel that we are not abiding by this privacy policy, you should contact us immediately via telephone at (630) 592-4515 or via email at CustomerService@Prismier.com