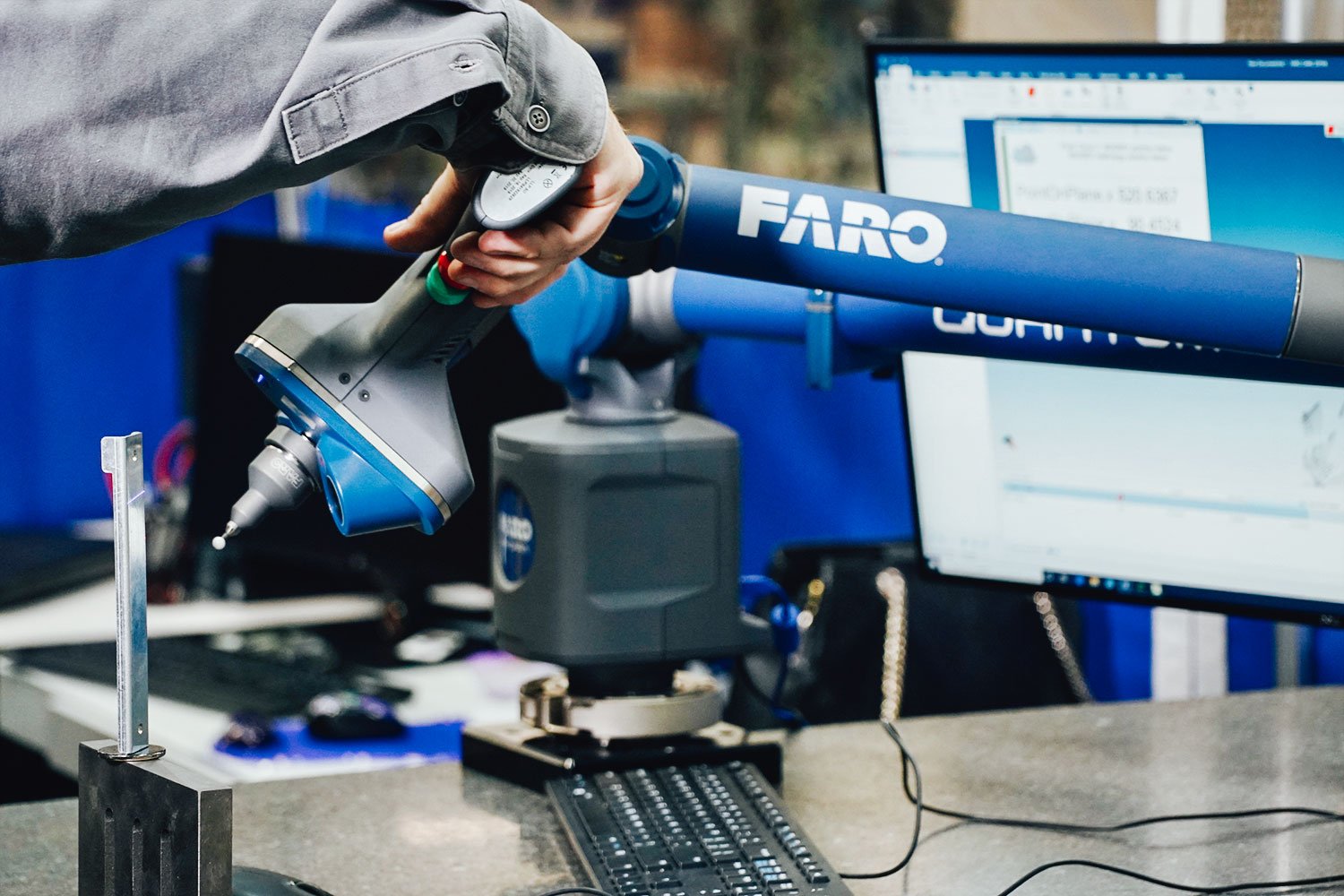 It is Prismier's goal to be a world-class organization, as defined by our customers, by providing a flexible and responsive customer experience.
We will achieve this by:
Consistently meeting, if not exceeding, customer product requirements
Delivering on-time, every time
Building better processes through continual improvement
Ethical and environmentally responsible practice
3D Model & Drawing Requirements Review
3D Model & Drawing Requirements Review
We review all 3D Model and Drawing requirements to make sure we know exactly what critical dimensions and tolerances we need to measure and adhere to.
Engineering Process
At every single transformation (or setup) an inspection specification is drafted.
In-Process Quality Specifications
In-Process Quality Specifications
We statistically monitor all manufacturing in process. Additionally we go above and beyond for cosmetic differences.
Machining (all setups)
Laser / Turret
Reaming
Countersink/bore
Tapping
Brake
Welding
Hardware Insertion
Incoming
Manufacturing In-Process Inspection
Manufacturing In-Process Inspection
All manufacturing steps
All SPC inspection
Burrs
Sharp Edges
Surface Finish
Assembly BOM
Final Inspection
Our final inspection entails measuring and confirming all critical dimensions and tolerances.
Critical dimensions
In-Process failures
Overall dimensions
Assembled dimensions
Flange lengths
Bore diameters
Bore depths
Tight tolerances
Countersinks diameter
Counterbores diameter
Threads
Hardware
Note Review
Packaging Design Review
Final packaging reviewed for safe transit and delivery.
Certified Gold Standard
Prismier's Certified Gold Standard is built upon ISO 9001:2015 and Lean Six Sigma manufacturing practices to provide a quality system to assure that we meet exacting customer specifications. Our continuous internal training, rigorous documentation and record-keeping oftentimes negate the need for expensive certifications that aren't required for every job.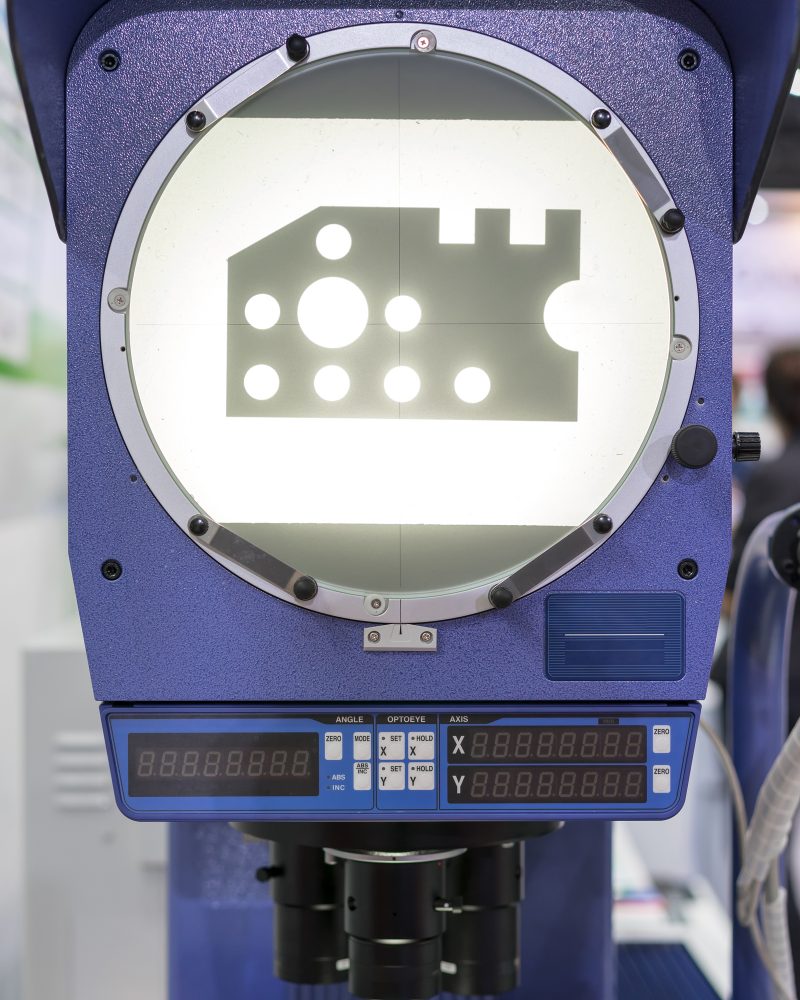 Exacting Standards
It's all in effort to make sure that every single part or assembly that leaves our facilities arrives exactly as you'd expect it to. Your parts are the correct finish, the correct size, with proper hardware inserted, and holes tapped to the proper thread count.

Higher Levels of Inspection
Of course when you request a quote from Prismier we offer other levels of quality inspection such as First Level Articles, PPAP Levels I and II, and AS9102 but at a bare minimum you'll know your parts and the processes it required went through a meticulous and exacting quality inspection standard.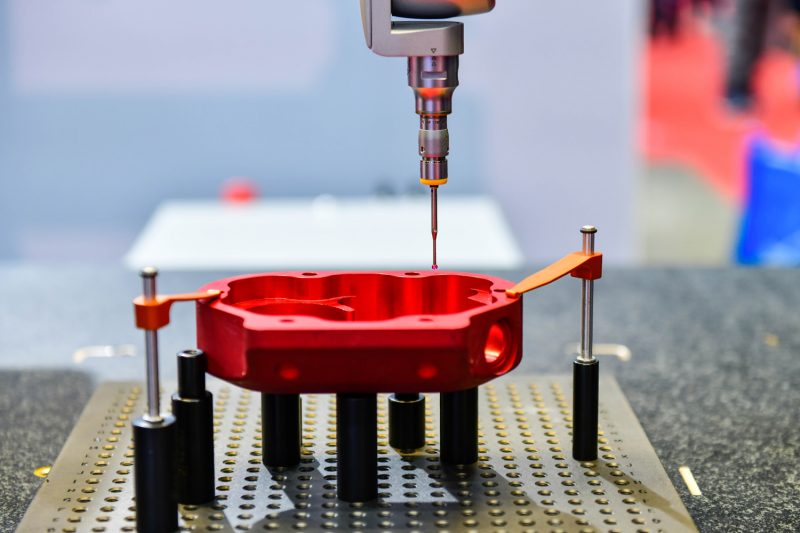 "Quality is never an accident. It is always the result of intelligent effort."

Jason Sabala – Director of Quality
Quality and Speed Work Hand in Hand
We get it, it's all about the hustle here too. But without strict quality processes in place you're just going to move fast and rush things out the door. Prismier embraces rigorous in-process quality checks which raise the bar for repeatable results no matter if you require 500 or 5,000 parts.
Prismier does Statistical Process Control (SPC) down to 1 piece. And on all parts we adhere to an Acceptance Quality Limit (AQL) 4.0 (w/C=0). All quality jargon aside: we yearn for your exacting standards and can't wait to exceed your expectations.
---
Prismier also embraces the APQP Process and its 7 Major Elements:
Understanding the needs of the customer
Proactive feedback and corrective action
Designing within the process capabilities
Analyzing and mitigating failure modes
Verification and validation
Design for manufacturability reviews
Control special/critical characteristics
Great people with a commitment to quality is where it starts for Prismier but good people need precision tooling and advanced technology.
Software
At Prismier, we utilize a custom quality management software to manage your parts life-cycle of quality and Prismier's continual improvement. In partnership with a leader in quality management solution software provider, we have combined our Enterprise software system with all aspects of our quality process. This dynamic relationship allows Prismier to:
---
Create control plans that are alive and can evolve as revisions or processes change
Generate inspection plans which control SPC down to single parts & discrete work orders
Complete customer orders with complete traceability of materials, processes, ownerships, and finishes
Monitor calibration status' of measurement & production tools, along with fixtures automatically
Automate the control of non-conforming parts to assure that contamination do not escape and proper corrective actions are applied
Updates to processes & work instructions are properly communicated to the process owners
Assist our supplier base in successful execution of customer requirements
Interlink data from multiple sources to build accurate history tracking and smarter documentation
Build robust ISO 9001:2015 systems that standardize our work & internal systems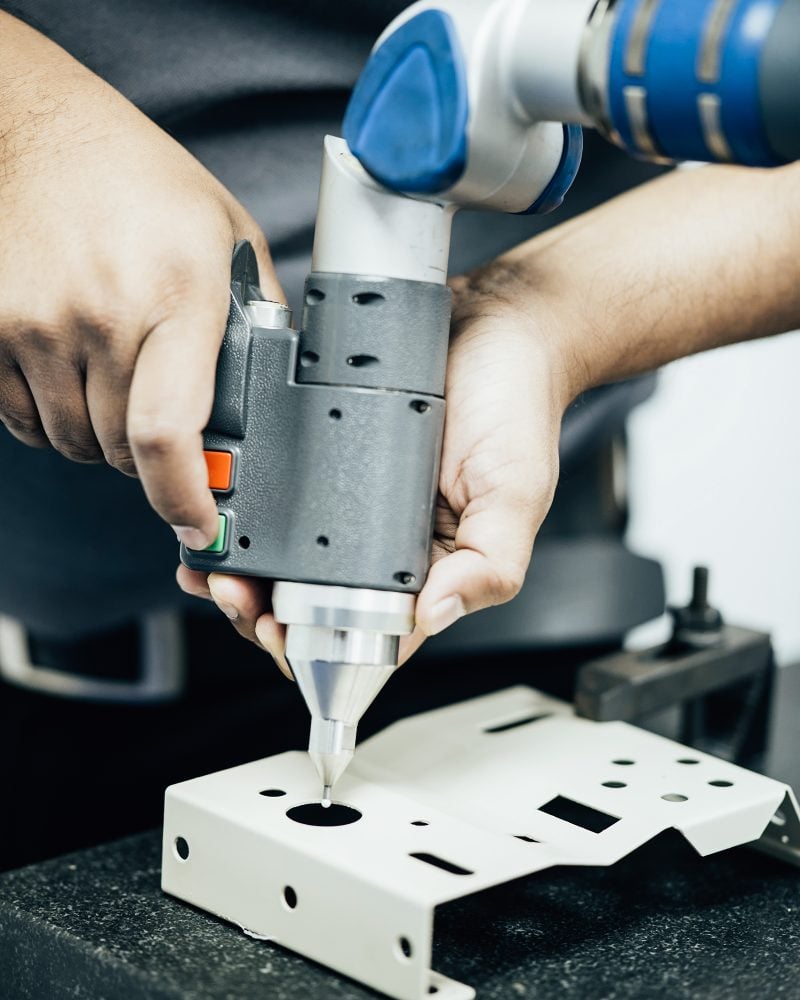 CMM and Vision Systems:
Faro Arm – Quantum M With Blue Light Laser Scanning & 8th Axis table
Aberlink Axiom – Too CMM 39" x 70"
Starrett – MVR 300
Mechanical / hand held measurement equipment
Calipers: 6", 12", 18", 24″, 30″
Offset jaw Calipers: 0″ – 6″
OD Micrometers: 0" – 18"
Depth Micrometers: 0″ – 6″
Pitch Micrometers: 0″ – 2″
Blade Micrometers: 0″ – 2″
UNI Micrometers: 0″ – 1″
Deep Throat Micrometers: 0″ – 1″
Chamfer Gauge: .05″ – 1.05″
Pin gauges: .010" – 1.000"
Thread gauges, ring & plug: Various
Ball gauges: .100"- 1.000"
Bore gauges: .700" – 4.000"
Dial indicators: .0000″ – .0600″
Drop indicators: 0″ – 2.000″
Height gauges: 0″ – 24″
Radius gauges: .025" – .500"
V & right angle-blocks: Various
Surface plates:Various
Gauge blocks: .050″ – 6.000″
Comparators W/ Quadra-Check DRO's
There's no need to compromise quality for production convenience. With Prismier, you can have it all. Keep your project in flight by contacting us today.